The Expert App will be a community based, blockchain / web3 powered application to find the right expert in the most efficient way.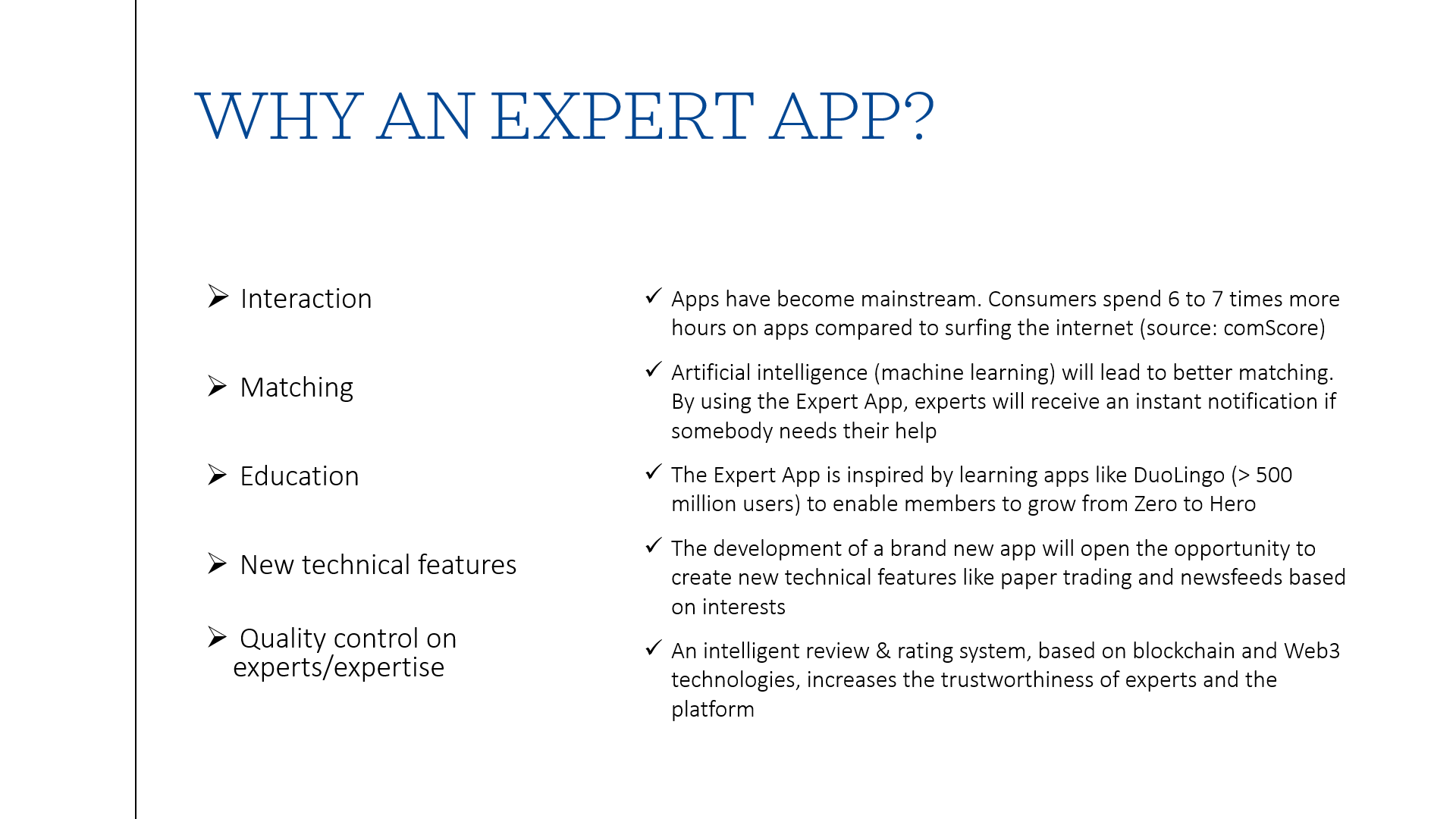 Step 1: The investment industry

Given the expertise and network of the founders, we will start with building an Expert App where both novice and seasoned investors can ask experts for help regarding all their investment issues. The app will include the following features:
Asking questions to experts
Expert assistance/assignment based on artificial
intelligence, availability and ranking ('stake')
Webinars announced with push notifications
Rewarding of experts with TOE
Personal news feed
Trading simulation and training
Expert reviewing
Step 2: Other markets, like legal, tax, health
Using the same technology and features, the Expert App will eventually enable users to find the right expert for legal services, tax matters, health and many other expertises.
A potential market of billions of customers, currently depending on network references and search engine algorithms.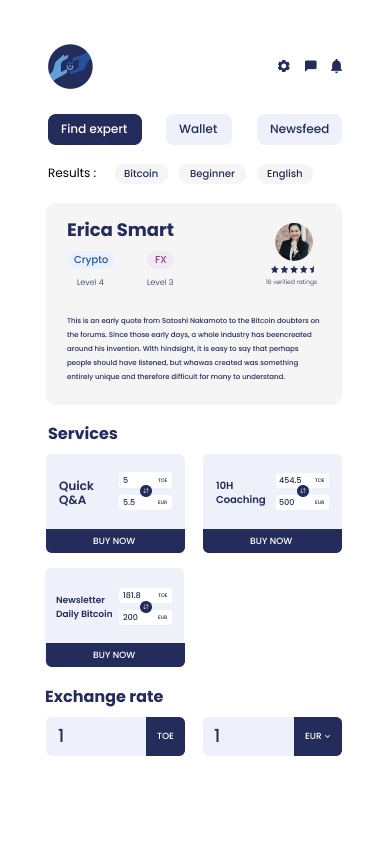 More information about the Expert App can be found in the Whitepaper.